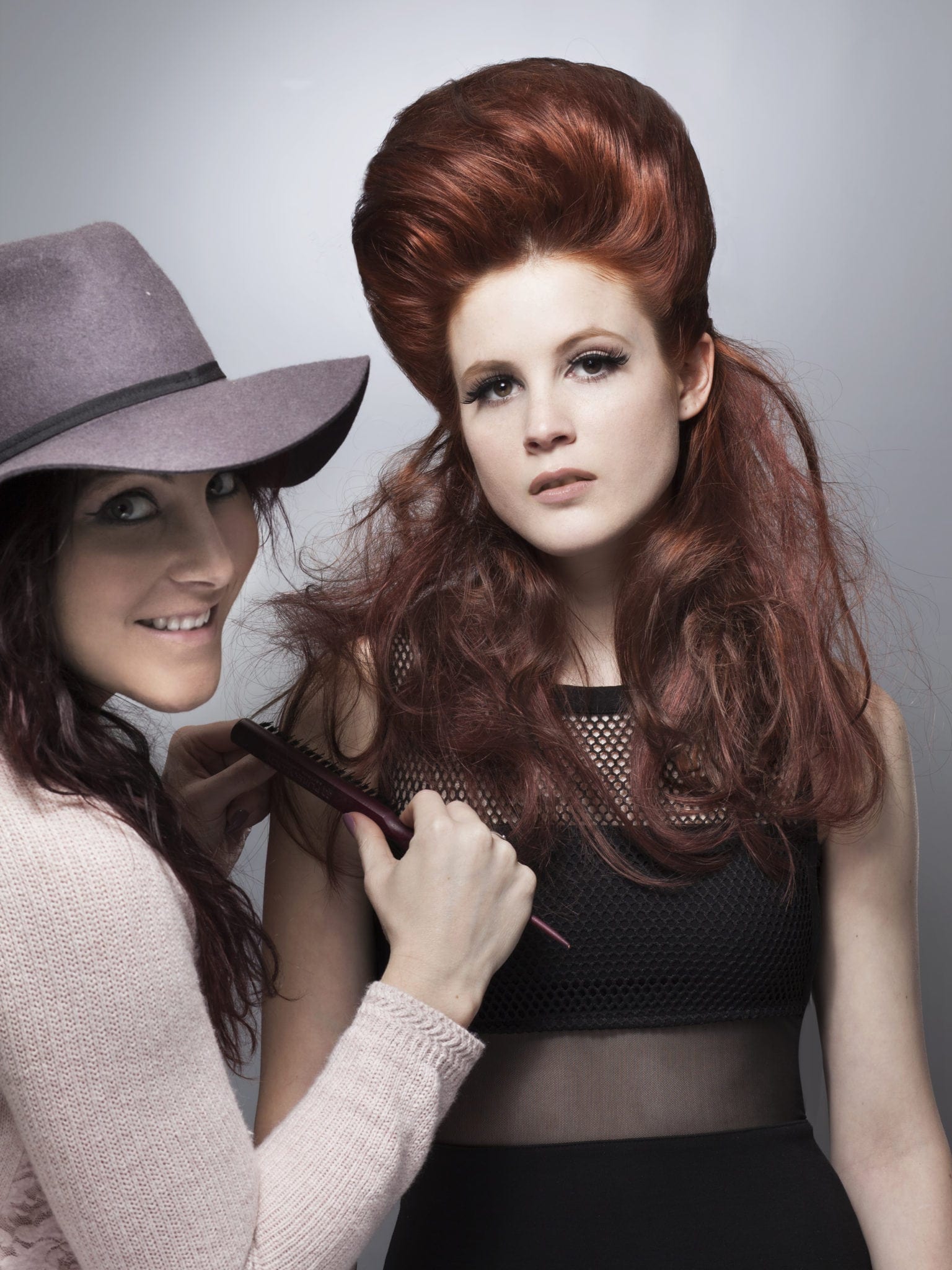 Welcome
ABOUT The story of an artist's passion for hair design… I am Angela Moceri, a freelance artist. I believe in trying to build my expertise in fashion, art, and beauty with the unlimited, endless possibility of European hair designs.
INSPIRATIONS- The meaning of hairdressing, envisioning a design, art shared through the creation in imitation for the people. Shapes and textures are all part of the design I like to create. Color and mixture is what I bring into the mix.. Taste is beauty. Strong and bold is my signature design.  Passion is breaking through. I walk my journey from the growth that I've learned from skilled crafted leaders. "You learn something by creating." Freelance gives a contemporary art form on models and clients, allowing me to showcase my work. Over&Over the history of repetition, a classic look, a moment in time. Let's create a picture of beauty that sets the time…
WHAT MAKES MY WORLD GO ROUND? Working in the greatest industry ever known. Turning the average person into a model. Creating something meaningful everyday. People, architecture, design, texture, classic looks; the endless visual inspiration you get out of freelancing. A photograph when taken skillfully can become a story. I love seeing my work on camera, it shows where I started and where I'm going. Let's not forget the greatest legend in hair, Vidal Sassoon. I love to design a hairstyle on a client and blow them away from the before and after shots. I work to always design outside of the box and to consistently operate at a higher level. I love a challenge. Most importantly, being true to myself. Doing something meaningful everyday.
AM Style by Design-  Bio
AM Style by Design's Angela Moceri is an innovative, highly skilled and passionate hair artist with more than a decade of industry experience and extensive training through advanced educational courses.  She specializes in bridal hair production hair artistry, such as, working backstage for fashion shows, on the sets of photo shoots and film, and in the prep room for large bridal parties. Her experience has taught her how to remain patient and courteous under any pressure and in any environment, while consistently exceeding the requirements and standards for every client.
Angela's training includes names such as Sam McKnight World-leading session stylist; Jean Sweet Photography educational Training Martin Parson; TONI&GUY and Tigi hairdressing; Matrix-In The Zone; American Crew Clipper workshop; Pivot Point International; Brazilian Blowout and Make-up First. Awarded Raw Atlanta: Natural Born Artist, Hairstylist of the Year. Her work has been featured in the Atlanta Perfect Wedding Guide (July-October 2012) for bridal hair and in The National Black Arts Festival 2012 for her work on the "Little Black Samantha" Editorial photo shoot. She has also had the opportunity to collaborate with Atlanta-based celebrity photographer Diwang Valdez.
As a freelance hair artist, Angela's career has been driven by an entrepreneurial spirit and an inspiring style that can only come from within. Hair is her canvas and she sees no limit to the endless possibilities of tailored masterpieces. She strives to always design outside of the box and to consistently operate at a higher level of expertise.
AM Style by Design is Angela's way of establishing these standards with every client.